Progressive Jackpots
Progressive jackpots are the ultimate dream for many online casino players. These massive cash prizes continue to enrich so many lucky gamers around the globe! But what exactly are these jackpots? How do they work? In this article, we will answer these questions and explain the different types of this jackpot available to gamers. We will also highlight how you can increase your chances of winning one.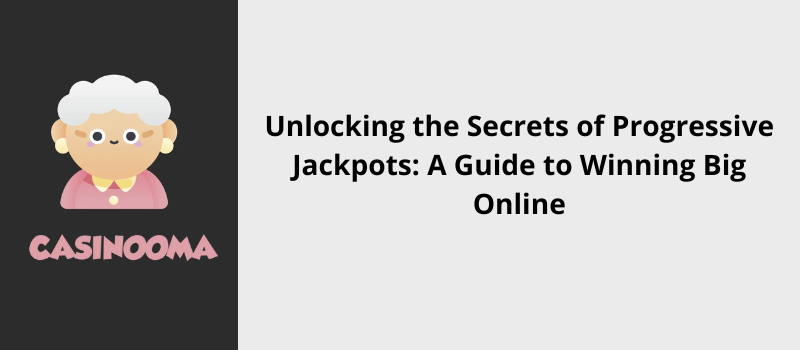 What are Progressive Jackpots?
A jackpot refers to huge prizes that players may win in games. On the other hand, some special jackpots get bigger with each game. The prize will also keep increasing if no one wins it. However, it will return to a set value as soon as a lucky player wins it all. This unique reward, a progressive jackpot, has two main types: Standalone and Networked.
Standalone
You can find this kind of jackpot on individual games in a casino. Game providers do not link it to any other games or virtual casinos. This means that the jackpot can only be won by gamers who play that specific game. However, this reward tends to have a lower top prize than the networked variant.
Networked
You can find this kind of progressive jackpot online. It is the kind of prize that most players know of. Game providers link these jackpots to many games and sometimes even a couple of casinos. As a result, the jackpot grows to massive amounts. The odds of winning this jackpot tend to be much lower than the standalone variant. However, the potential win is so much more.
Microgaming Progressive Jackpots
One of the most popular providers of this jackpot is Microgaming. These jackpots can be found in many online casinos and are known for their high payouts. Some of the most popular ones include Mega Moolah, Major Millions, and King Cashalot. In addition, the total jackpot Microgaming offers for play is about $33,960,000. What's more, these huge rewards cut across a wide array of games for all to enjoy.
Playtech Progressive Jackpots
Another great provider of these unique jackpots is Playtech. Their jackpots are also available on many online casinos. In addition, they offer high payouts because their rewards come from a network which comprises many games. What's more, they work with some of the most popular games in the casino world. Some Playtech jackpots include Beach Life, Jackpot Giant, and Gladiator.
How Progressive Jackpots Work
Many gamers often wonder how such a huge profit is possible for a fraction of the sum. These jackpots work by taking a small amount of each bet made on a linked network of casino games and adding it to the overall win. Simply put, the potential prize increases as more people play the game. The jackpot will grow until a gamer wins the entire amount. Note that the odds of winning this jackpot vary with the type of machine and the number of players that make up the network.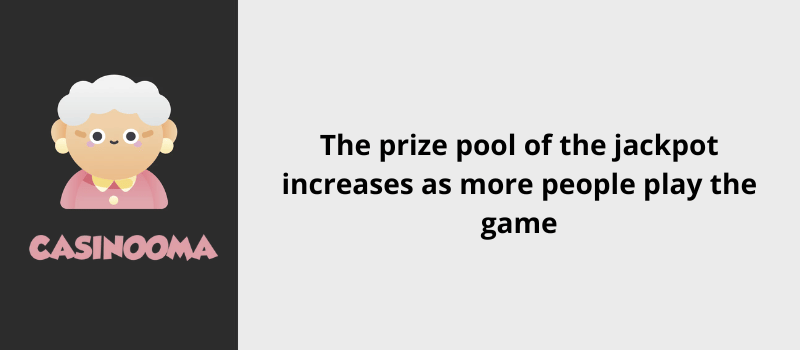 Progressive Jackpots in Different Casino Games
These jackpots are not limited to new slot games. They can also apply to other casino games such as video poker, blackjack, and roulette. In video poker, a player can win by getting a specific winning hand, like a royal flush. On the other hand, a player can also win through blackjack by getting a combination of cards right. In roulette, you only need to hit a certain number. There are plenty of jackpots to claim on casinos with live dealers!
FAQs
What is the biggest progressive jackpot ever won?
The biggest jackpot ever won was on Megabuck's slot at a casino in Las Vegas. A resident software engineer won a whopping $39,710,826 in 2003. Before this, a waitress also won about $35 million in the same game at the Desert Inn.
How do I increase my chances of winning this jackpot?
There is no guaranteed way to increase your chances of winning a progressive jackpot. It is a game of chance, so luck plays a huge role. However, you can still boost your chances by playing as often as you can and betting the maximum amount allowed. In addition, it is best to study the game and its rules.
Can I win progressive jackpots online on my mobile device?
Yes, you can. Many online casinos now offer these jackpots with software that works on mobile devices. Due to this, you can try your luck using a mobile phone and laptop as long as you have a stable internet connection.
Can I win this jackpot on a free-play or demo version of a game?
No, you can't. Only players who play with real money can win these jackpots for now. It is fair because the grand prize is a sum of the fractions of the deposits players make to the casino.

The conclusion of progressive jackpots
Overall, progressive jackpots are a fun and possibly lucrative way to play online games. With so many types on offer, players get the chance to win big. You only need to understand the two types of this jackpot to increase your chances of winning.